Solar Energy Monitoring
Manage generation of Distributed Solar PV plants & bring transparency to O&M.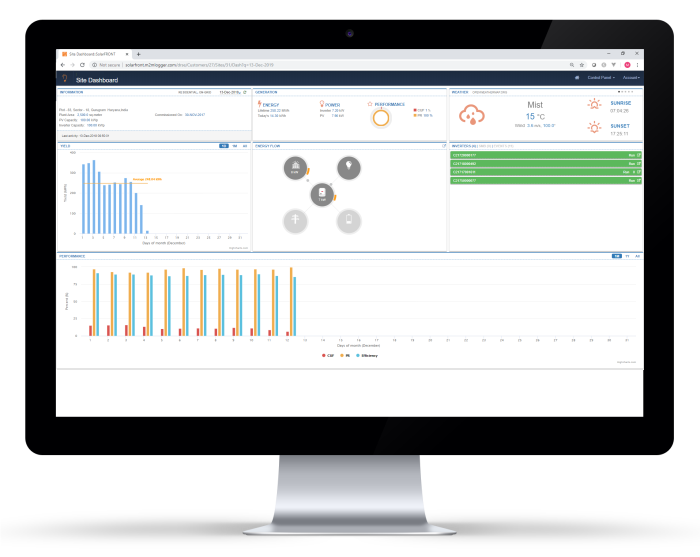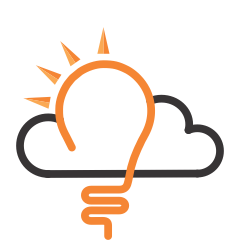 Make the Right Choice for your solar plant!
Powerfull Asset Management.
Manage Portfolio View with drill-down reports.
Supported Inverters from all major brands.
Out-of-box, Self-service reporting.
Rugged gateway and Secure Cloud platform for 24x7 operation.
How it works?
Install IoT Edge gateways with Inverters, Weather Station and SCBs.
IoT Cloud platform for data-aggregation.
Dashboards & Analytics reports for energy management.
SMS/Email alerts for any drop in generation.
Enquire
Compatibility


















For End Customers
Improve plant generation.
Effective and to-the-point reporting.
Performance matrix: CUF, PR, Efficiency.
Performance benchmarking.
For Installers
Truely Inverter independent.
Supported Invertes from all major brands.
Porfolio level view.
Over 4 years of experience.
For O&M
Powerfull Asset Management.
Inverter status & Fault reporting.
String level & MPPT level monitoring.
Real-time alerts.
70% reduction in field visits.
Weather sensors

Radiation Sensor
Silicon type

Pyranometer
Class 2 type

Anemometer
Ultrasonic type

Ambient Temperature & Humidity
With Solar Shield

Rain Gauge
Tipping bucket type

Module Temperature