EZLink™ HydroMET
Article# EZLINK-HYDROMET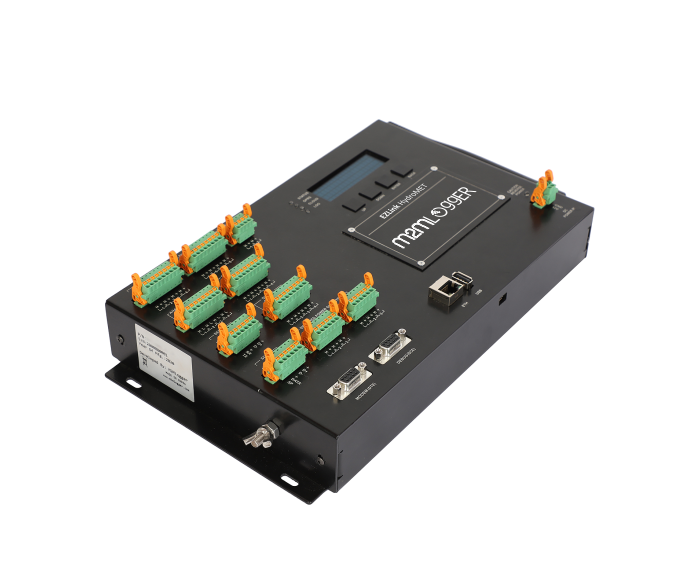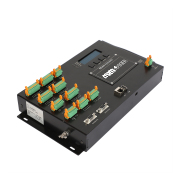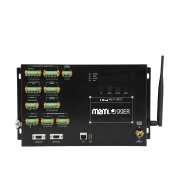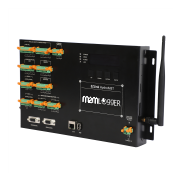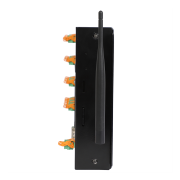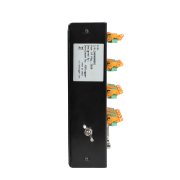 Low Power IoT Data-Logger for extreme environment.
EZLink™ HydroMET is an advanced data-logger built for exteme environment. Its reliability and ruggedness makes it very useful for Snow Avalanche studies, Automatic weather stations, Hydrology and metrology applications, Airport weather observations etc. Its low-drift preicision inputs makes it really suitable for long-term remote scientific data collection. EZLink™ HydroMET is a low-powered device that can operate in low-light conditions. It can power-up sensors, take readings, store data and perform multi-way telecommunication using GSM, GPRS, SatCom or VSAT.
Extreme temperature range -40 to 60℃.
Support MODBUS RS485, SDI12 and RS232 Sensors.
Precision Single Ended and Differential Analog Inputs.
On-board GSM/GPRS modem.
Regulated 5V and 12V Sensor excitation.
Supports VSAT and SatCom (externally).
Easy configuration with USB port.
Made in India.
General
Connectivity
Ethernet for VSAT Communication
GSM/GPRS (4G) Quad Band
FDD LTE, TDD LTE, TDSCDMA, WCDMA
CDMA2000 1x/EVDO, GSM (900/1800MHz)
Modem (DTE) Port for Satellite Communication
Logging
1 min - 24 hours / reading
Transmission
User Configurable
Storage
16GB SD Card (Extended Temperature Range)
Interface(s)
2 x EIA RS485, 1 x RS232, 1 x SDI12
2 x 4-20mA (Single Ended, Accuracy: ±0.1% of FS)
6 x 0-5V (Single Ended, Accuracy: 100uV)
4 x ±2.5V (Differential, Accuracy: 100uV)
4 x Digital Inputs (0-5V)
4 x Pulse Inputs (0-5V, 100KHz, 16 bits)
4 x Digital Outputs (Open Collector, 125mA/ch)

Switched Power
3 x 5V (1A/ch, Cumulative: 1A, Regulated)
3 x 12V (1A/ch, Cumulative: 1A, Regulated)

USB Host
1 (USB 2.0)
Voltage
8-15VDC ±10% (Nominal: 12VDC)
Power
5W (peak)
Current
Operating: 300mA, Sleep: 5mA at 12VDC
Protection
Surge protection on sensor inputs
Over voltage and reverse polarity protection on Power Input
Isolation
1.5KV Galvanic Isolation
Clock
Internal (Stability 1ppm/yr)
Configuration
HMI, Debug (DCE) RS232
Programming
1 x Micro USB port
| | |
| --- | --- |
| Environmental | |
| Operating Temperature | -40 to 60 ℃ |
| Humidity | 0 to 100% RH non-condensing |
| | |
| --- | --- |
| Display & Keypad | |
| Display Type | 4x20 OLED Display (Sunlight readable) |
| Keypad | 4 x Keys (Up, Down, Enter, Back) |
| LED Indications | 5 x LEDs (Status, GPRS, Cloud, Log, Reverse Power) |
| | |
| --- | --- |
| Physical | |
| Dimensions | 328(L) x 194(W) x 50.2(D) mm |
| Mounting | Panel / Wall mount |
| Weight | 1.6 Kgs (approx) |
| Color (RAL) | Black (9005) |
| Material | AL-5052 |
Specification
TS20006, Issue: A, Rev: 0
Jan, 2020
Antenna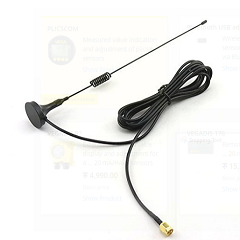 Type: Magnetic
Frequency: 698~2700/1990MHz
Gain: 3dBi
Cable: RG174 (3m)
Connector: SMA (M) Straight