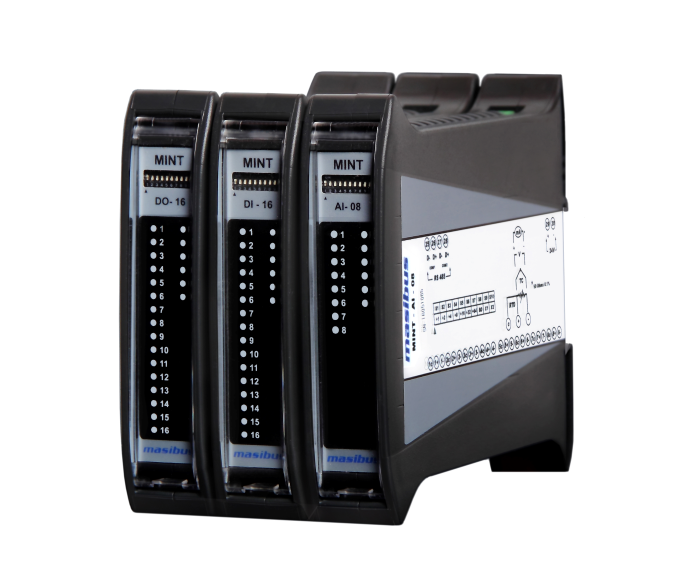 MASIBUS MINT - intelligent IOs
MASIBUS MINT IO series are the most cost effective Field Interfaces for Smart Systems whether it is DAS, SCADA, PLC or DCS.
Using MINT IOs, the supervisory system can read remote process values and events as well as can communicate for process control. These IOs consists of powerful processors suited for high-speed communication and enhanced hardware features.
The MINT series is best suited for plants or processes which require reliable and efficient control with high speed connectivity for system monitoring and information exchange up to the corporate network.
MODBUS RTU RS485 enabled.
Industrial grade.
Made in India.
Dimensions